???? MOVIE HISTORY: Eighteen years ago this month, the movie ANGEL EYES was released. (2000 BTS Interview) ???? ••••• Director: Luis Mandoki Released: 18th May 2001 Character: Catch ••••• #GodBless #angeleyes #films #vidoftheday #actor #humanity #luismandoki #jimcaviezel #christian #behindthescenes #onset #movies #character #cinematography #drama #warnerbros #catch #vintage #retro
Jim is an active member on many charity works and donates 10% of his income to charities and social organizations to help the needy. In 2006, he also donated $2,000 to the campaign to re-elect U.S. Senator, Rick Santorum. So we can say Caviezel has a golden heart as well.
How Is Jim Caviezel's Married Life?
Jim Caviezel met his wife, Kerri Browitt, a high school teacher who taught English at church in 1994. Later, they became friends and started sharing their company. After spending a good time together, they engaged with the permission of their parents in 1995.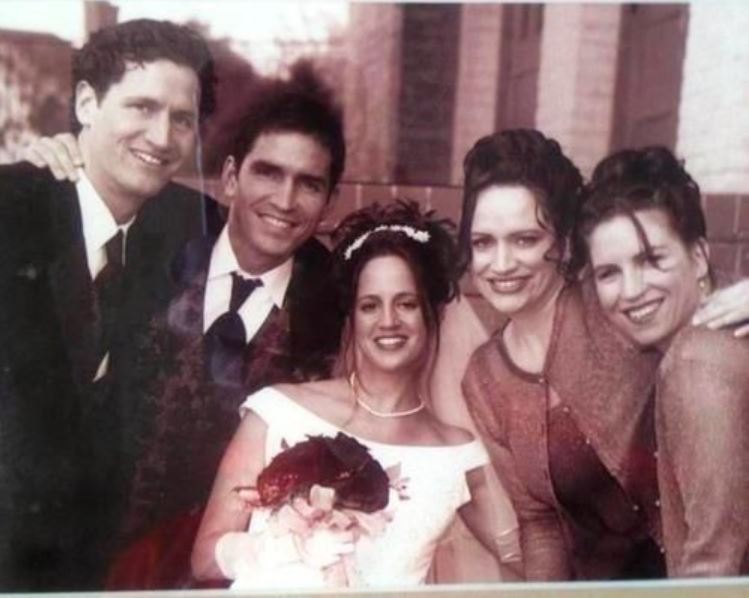 The couple tied the knot on 20th July 1996, at Mont Vernon Congregational Church in Mount Vernon, Washington. Later, they adopted three children from China.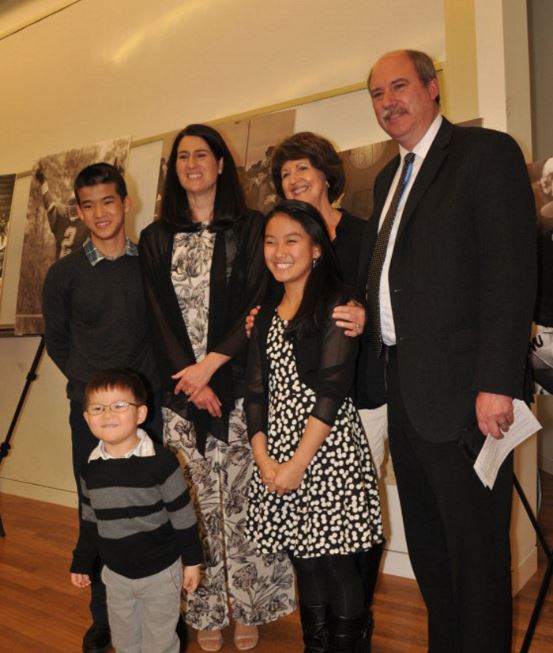 Their kids are including Bo (born on 12th December 1999), Lyn Elizabeth (born on 25th September 2001), and David Caviezel (born in 2010). Their child, David had cancer.
Caviezel's Respect For His Wife!
Out of respect for his wife, Caviezel requested to wear a shirt and Jennifer Lopez to wear a top during a love scene in the film, Angel Eyes. Also, he refused to strip in a love scene with Ashley Judd in High Crimes. Later, Jim said:
"I do love scenes—but not ones with gratuitous sex. . . . And it's not just about my wife, although that's important. It's sin, pure and simple. I mean, it's wrong. . . . It's awkward."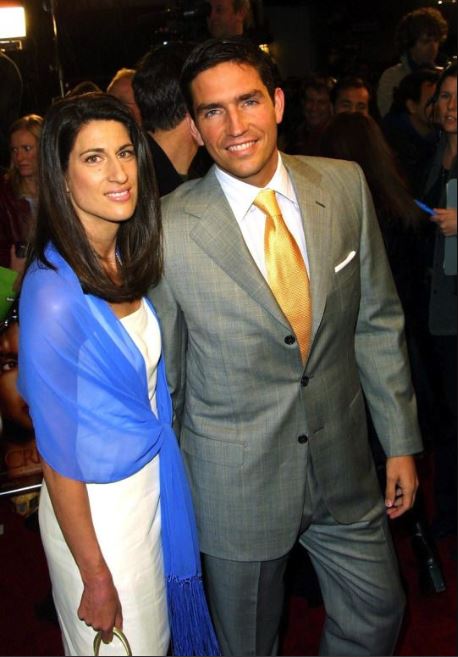 As of now, there are no extra-marital affairs of Caviezel with any woman. So far, he hasn't faced any controversies and rumors regarding his personal life. Currently, Caviezel resides in Mount Vernon, Washington, with his family and friends.
---