???????????????????? @criticschoice @krisbowersmusic
Moreover, Bay Area recording label, Hieroglyphics Imperium signed him in the late 2000s. Ali recorded rap music as Prince Ali. Likewise, Ali released his debut album, Curb Side Service in 2007. However, he did not tour to promote the album, choosing instead to concentrate on his acting career.
How Much Is Mahershala Ali's Net Worth?
Mahershala Ali has an estimated net worth of $8 Million as of 2019. Similarly, he earns an annual salary between $1 Million to $1.5 Million. Besides this, Ali also makes a handsome fortune from his other works, which include advertisements, cameo appearances, record albums, etc.
Furthermore, some of his movies along with their budget and box office collection are listed below:
| Movies | Box Office Collection | Budget | IMDb |
| --- | --- | --- | --- |
| On 25th December 2008 – The Curious Case of Benjamin Button | $334.4 Million | $167 Million | 7.8 |
| On 9th July 2010 – Predators | $127.2 Million | $40 Million | 6.4 |
| On 21st November 2014 – The Hunger Games: Mockingjay – Part 1 | $755.4 Million | $125-$140 Million | 6.6 |
| On 20nd November 2015 – The Hunger Games: Mockingjay – Part 2 | $653.4 Million | $160 Million | 6.6 |
| On 14th December 2018 – Spider-Man: Into the Spider-Verse | $375.5 Million | $90 Million | 8.5 |
| On 14th February 2019 – Alita: Battle Angel | $404.9 Million | $170 Million | 7.4 |
In addition, Ali co-starred with Timothy Christopher Mara and Michel Gill in the American political thriller web television series, House of Cards. His co-workers Mara and Gill have a net worth of $50 Million and $20 Million.
Who Is Mahershala Ali's Wife?
Mahershala Ali is married to Amatus-Sami-Karim, an actress and musician. They exchanged the vows on 27th June 2013, Oakland, California. Most of their friends and close relatives attended their wedding ceremony. Furthermore, on 22nd February 2017, Ali and his wife welcomed a beautiful child, a daughter, Bari Najma Ali. His daughter was born a few days before he won his first Oscar Award.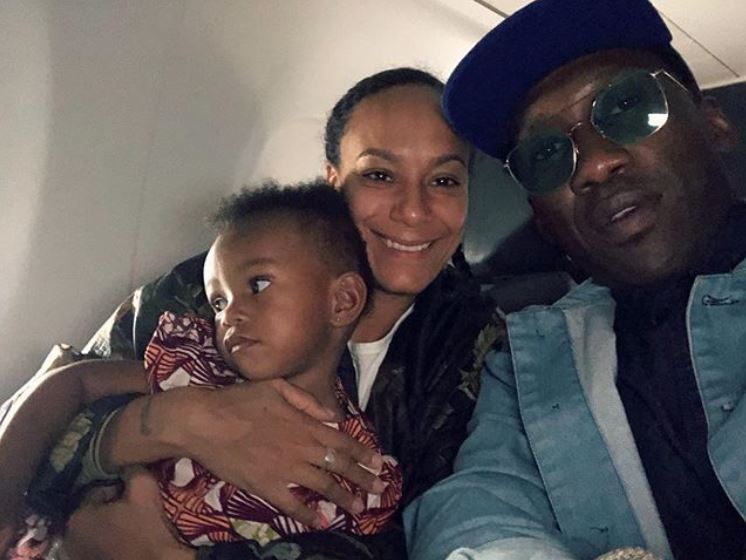 Moreover, Ali is fond of posting photos of his family on his Instagram while he was spending quality time with them. Recently, he posted a picture of his wife and his daughter on the arrival of Golden Globes on 9th January. Currently, Ali resides in Hayward, California, with his family and friends.
Interesting Facts About Mahershala Ali
Mahershala Ali converted to Islam, changed his surname from Gilmore to Ali in 2000 after the September 11 attacks.
Ali always trims his hair ever since he was 12 years old.
His name, Mahershalalhashbaz, is from the Book of Isaiah (chapter 8, verse 3) in the Hebrew Bible.
He stands at the height of 6 feet 1 inch (1.88 m).
He is now 45 years old.
His zodiac sign is Aquarius.
---